I love creating wreaths using live plants & succulents! But there are a few areas in my place that are REALLY calling for a wreath but don't have a lot of natural light! That's where the faux florals come in! I always prefer live plants, but this is not a bad alternative AT all!
I can't wait to see what you guys create!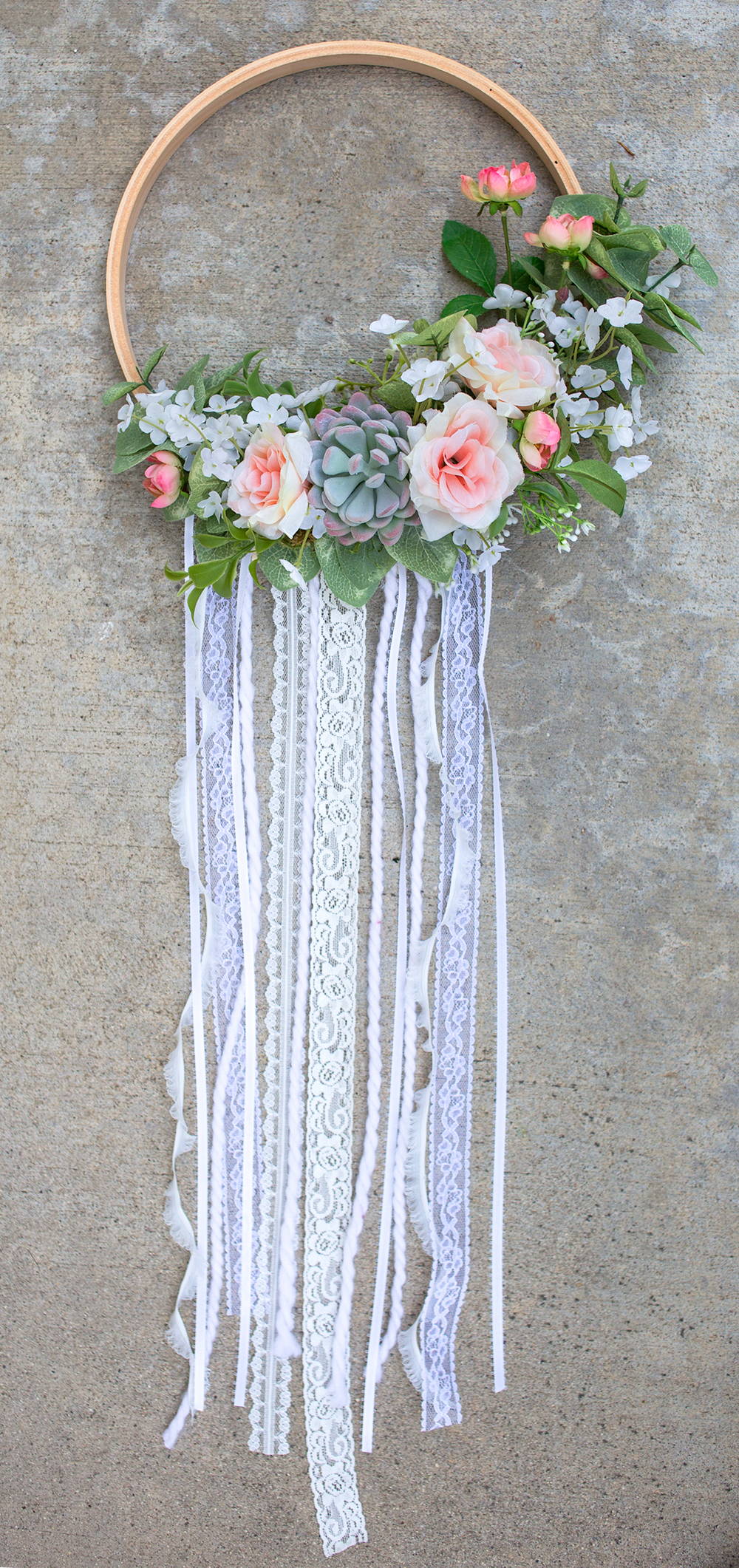 - 10" Wooden Embroidery Hoop
- Floral Wire
- Hot Glue Gun
- Lace, Ribbon, and or Yarn
- Faux Flowers 
- Faux Foilage
- Faux Succulents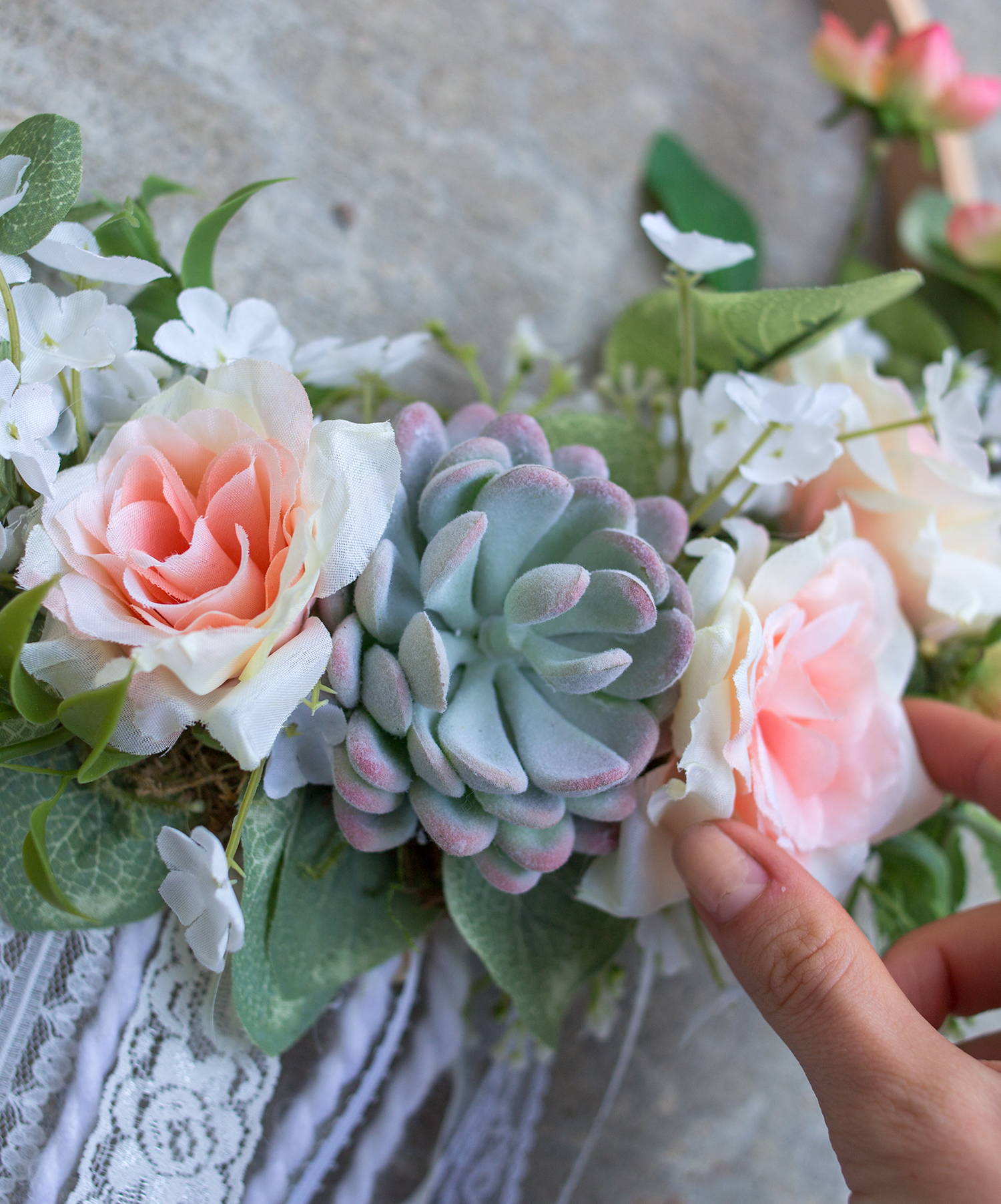 - First, measure out how long you think you'd like the ribbons to be. You can trim them at the very end when it's hanging where you'd like to make sure you don't accidentally cut them too short!
- I used a combination of floral wire and hot glue to secure the flowers! The faux succulent was heavier, so I hot glued some moss around the base of it to keep it in place.
- I love an asymmetrical look! But if you go TOO asymmetrical, it might be heavier on one side and tilt to that side when you hang it! So just be mindful of that!