There's a few different ways to make Terrariums, but I happened to have all the things to make this one, so I decided to take you guys along!!
If you're plannin' on keeping your Terrarium indoors, or in a lower light situation, usually varieties like Haworthia, Gasteria & Air Plants are a good choice!The more colorful ones I used in this video typically need more light, so I'm going to have mine on a windowsill that gets bright indirect light. 
For arrangements that don't have drainage holes, there are a few different things you can do, but so far, I've had the best luck with using Pumice to create a "base" drainage layer. You still want to be careful not to over water, but the pumice helps absorb extra water if you do by accident!   
Terrarium
Cactus Soil
Succulents or Airplants
Rocks, Gravel, Colored Pebbles, Glass Chips (This is where you can get creative!) 
Crystals for a 'lil something extra!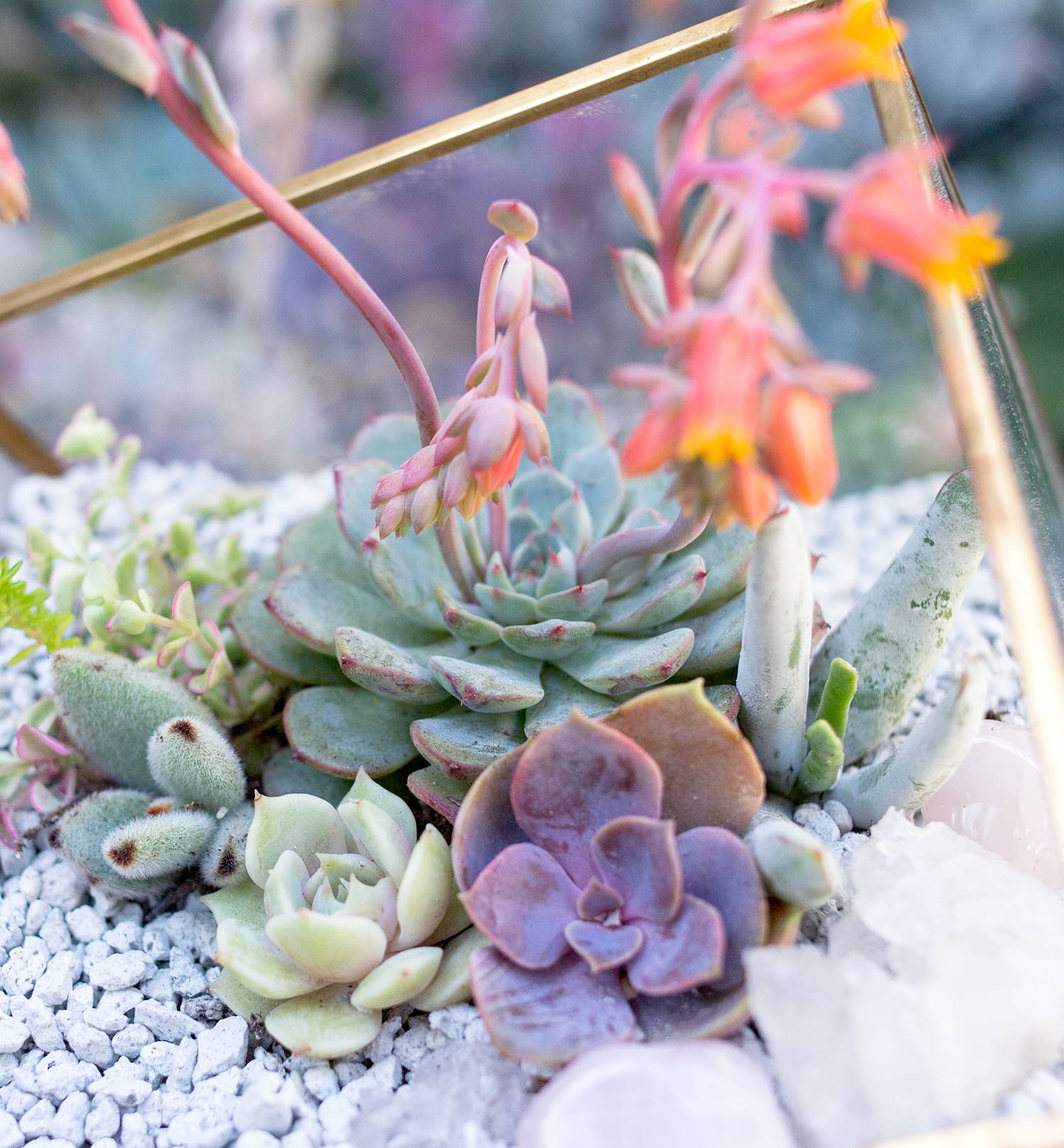 If you wanna learn more...