The theme for #plantcraftandshare this month is "wearables"! I most definitely want to do DIYs of some of those lovely statement pieces....like floral & succulent headpieces you'd wear to a wedding, BUT I also wanted to create a few things that were a little bit toned down. Something you'd want to wear casually! 
These 'lil hair clips were just the thing!
A blank hair clip 
Faux /Dried Florals & Faux 
Felt
Hot Glue Gun & Glue
The Dried Flowers can be a lil harder to find but those can just be replaced with small faux flower instead! I got pretty much everything at Michaels & Hobby Lobby!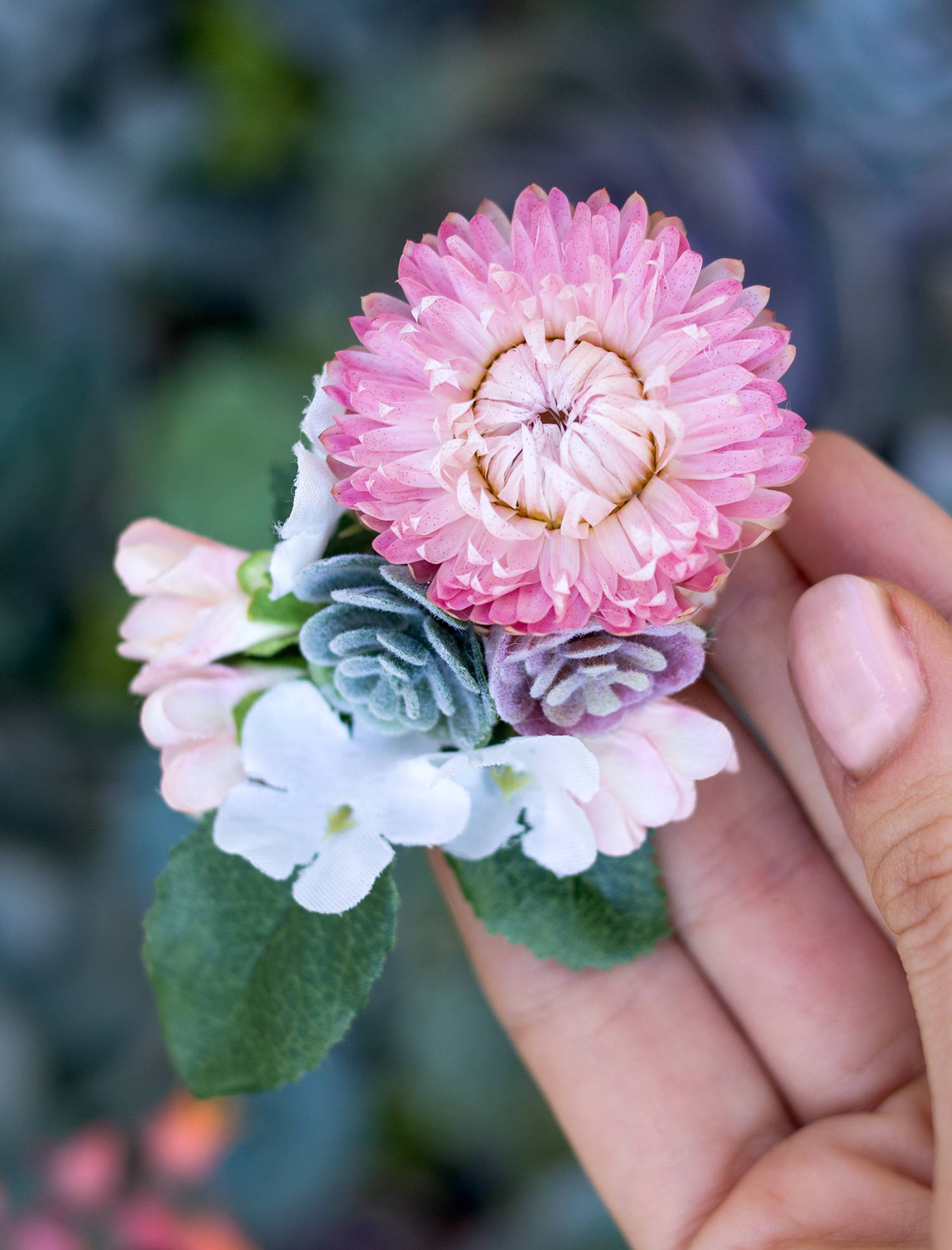 If you're using a metal hair clip, be really careful when applying the hot glue! The heat applied to one end can totally burn you on the other!
Some of the faux succulents/florals will simply just pop off! Give it a try before cutting!