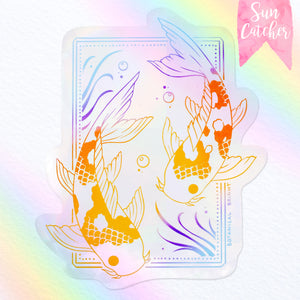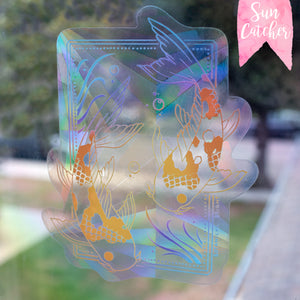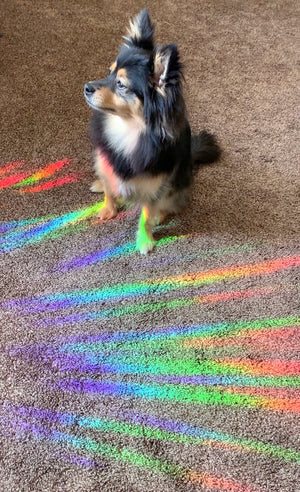 Koi Fish Sun Catcher Rainbow Maker Window Sticker
This Sticker is meant to be placed to a window and made with a specialty clear material that creates rainbows when sunlight shines through it! 
Designed to be applied to an indoor window so when the sun shines through it, it fills your home with rainbows! Not suitable for outside or car windows.
The Koi Sun Catcher Sticker is 4.9" x 6"