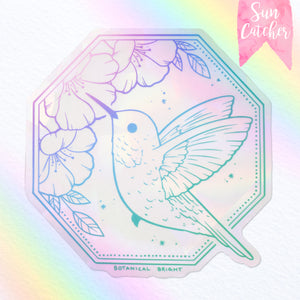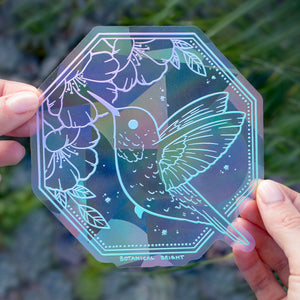 Hummingbird Sun Catcher Rainbow Maker Window Sticker
Hummingbirds hover from flower to flower, always on the search for sweetness. A reminder to continuously look for joy in the everyday little things and take in the sweetness of life. In some cultures, they're also seen as a symbol of healing, playfulness & adaptability!
Designed to be applied to an indoor window so when the sun shines through it, it fills your home with rainbows! Not suitable for outside or car windows.
The Koi Sun Catcher Sticker is 5" x 5.1"