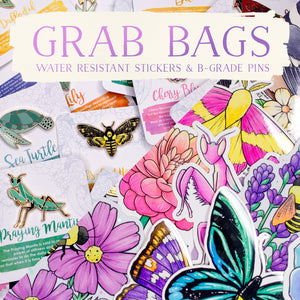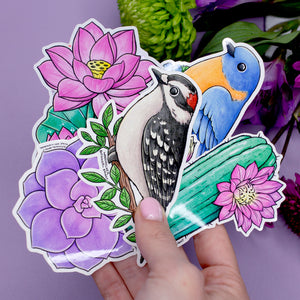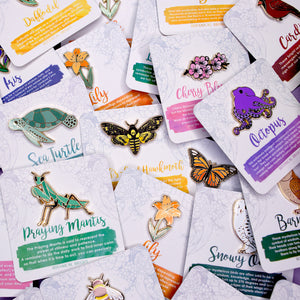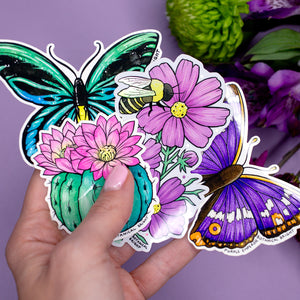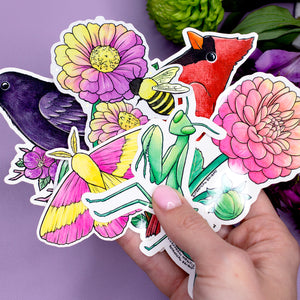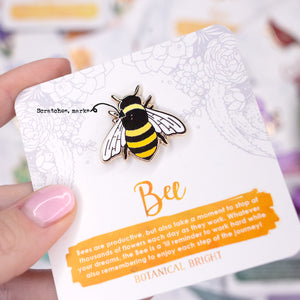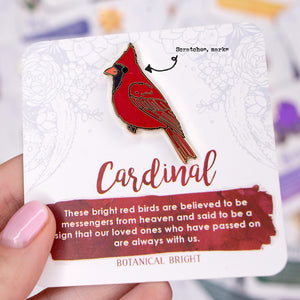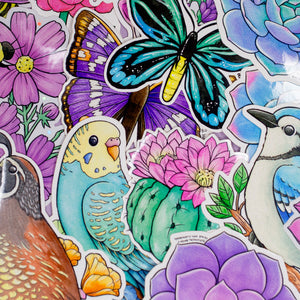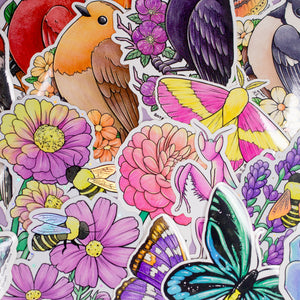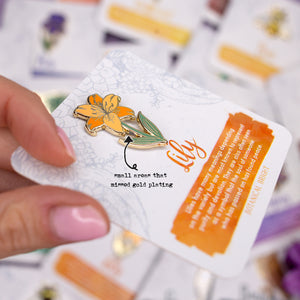 Mystery Grab Bags! 10 Water Resistant Stickers + 3 B-Grade Enamel Pins
Grab Bags include: 

10 Different Water-resistant Stickers - There are no issues with these stickers! I just decided to change all my current designs to a newer Waterproof material but still have a lot of stock of the water-resistant version! =) 
3 Different B-Grade Enamel Pins - B-grade Pins have small scratches, scuff marks, or small areas that gold plating was missing (see photos for details!)
Each Grab Bag is pre-made with no repeats within each bag (if multiple bundles are purchased there might be repeated designs). 
Grab Bags are final sale - Thank You! =D