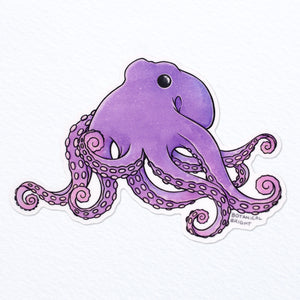 Octopus Waterproof Vinyl Sticker
This extremely intelligent cephalopod's name comes from the Greek word, októpus, which means "eight foot". They have specialized cells that allow them to change their color, texture, and patterns in an instant making them masters of camouflage under the sea!

Each Sticker is 3 x 4.3"

Details

* Waterproof Vinyl Material
* Dishwasher Safe