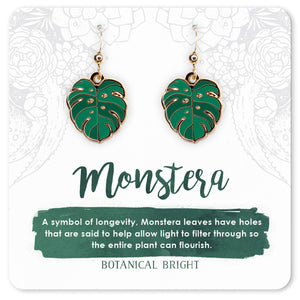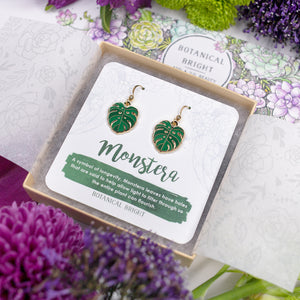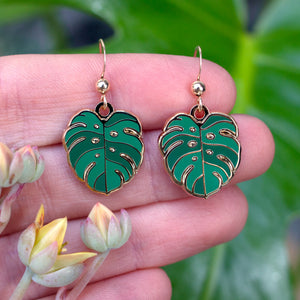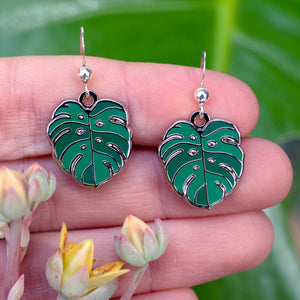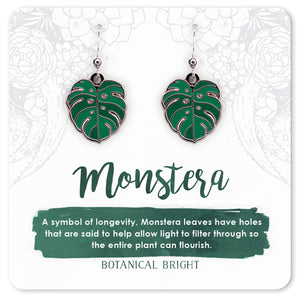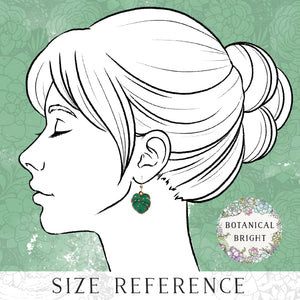 A symbol of longevity, Monstera leaves have holes that are said to help allow light to filter through so the entire plant can flourish.
DETAILS
Small and dainty charms which are about .65" tall

Gold and Silver Plated Metal Charms

Sterling Silver or Gold-Filled Earwires 
GIFTING
You can include a Gift Note when you Add to Cart just don't forget to say who it's from! =) Each piece is packaged in a Jewelry Box. Invoices are not included in packages.