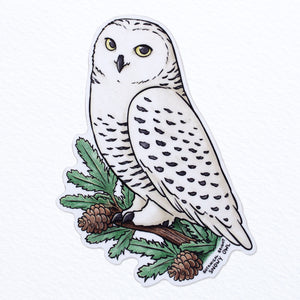 Snowy Owl Waterproof Sticker
These mysterious birds are often said to be a symbol of wisdom, knowledge, and prophecy. Their heads can turn up to 270 degrees, and special feathers along the edges of their wings allow them to fly in almost complete silence!
Snowy Owl Sticker Size - 3.3" x 4.4" 
Details
Waterproof Vinyl Material
Dishwasher Safe