Today we're getting a 'lil fancy! This Succulent and Floral headpiece is perfect for weddings or events! I love it because you can make it simple with just a few succulents/flowers, or you can go crazy and fill the entire thing! It's up to you!
Floral Tape
Floral Wire
Succulents 
 Flowers (I always get mine at Trader Joes!)
Optional: Some Twine and a Glue Gun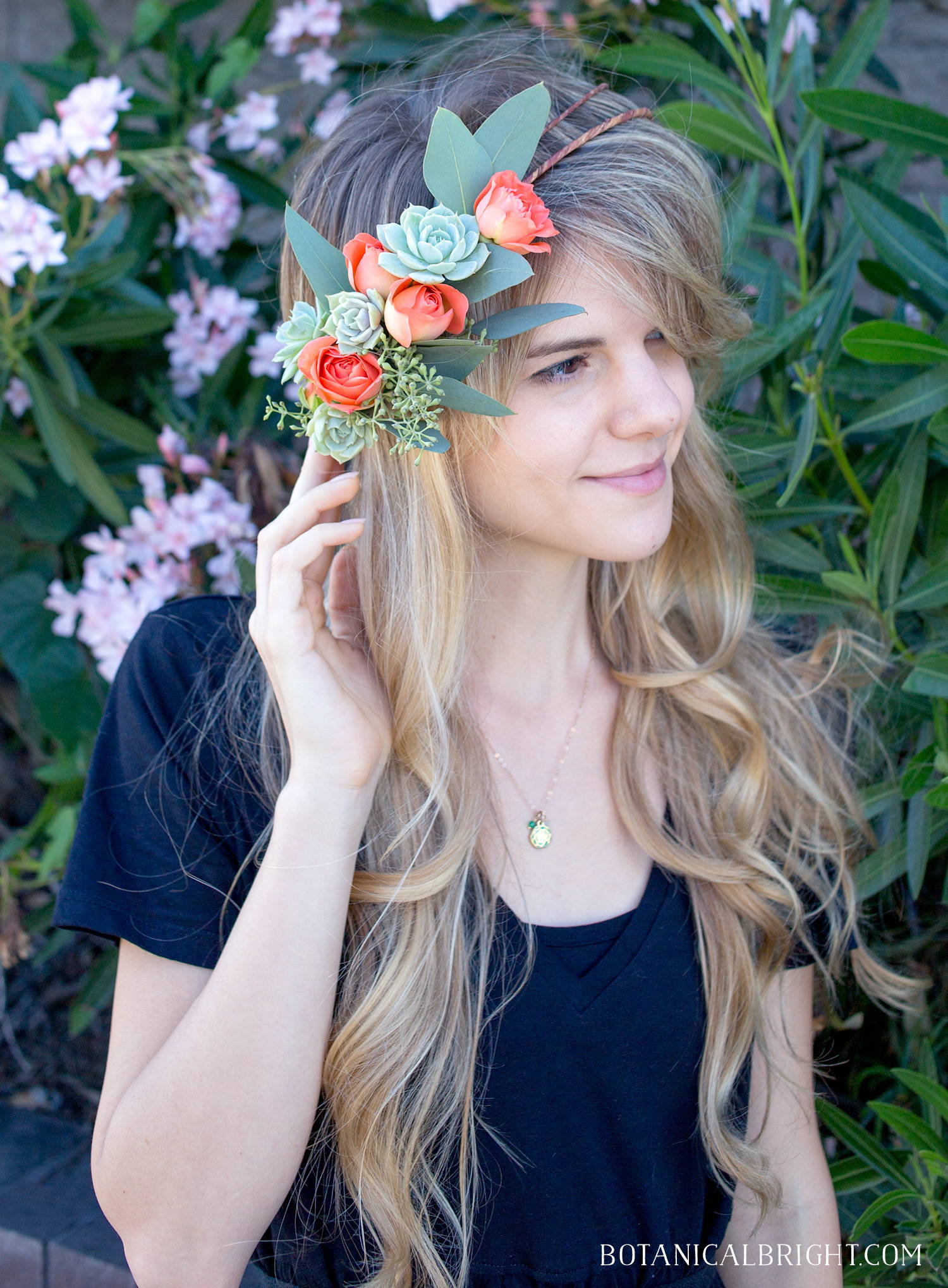 You might find that some succulents don't have enough of a stem to wrap the floral wire around it. You can also put the floral wire through the stem or even use a little bit of hot glue to secure it in place! (Using glue on succulents does not kill them! You can remove them and replant them!) 
You can add as little or as many flowers and succulents as you'd like! I went for an asymmetrical look, so I needed a bobby pin or two to keep it in place!Usually, when I'm doing a DIY, I'll be honest - it takes a few tries! But with this, I didn't want to waste any of the flowers.
I intentionally added more foliage than I thought I was going to want and at the end, I just snipped off pieces here and there!