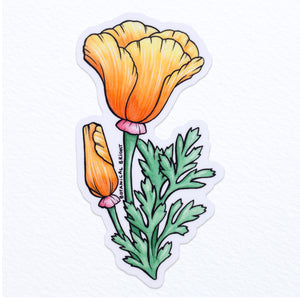 California Poppy Flower Waterproof Vinyl Sticker
The Golden State lives up to its name when blanketed in fields of bright orange poppies! A 'lil reminder of spring & new beginnings, whether you call California home or you're just visiting to take in its beauty! 
Each Sticker is 2" x 3.8"

Details


* Waterproof Vinyl Material
* Dishwasher Safe