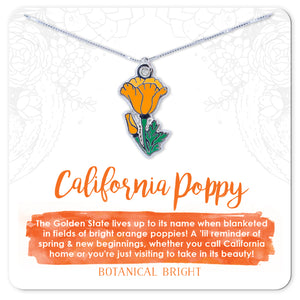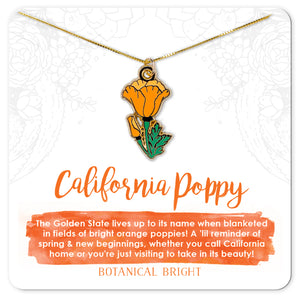 California Poppy Necklace
The Golden State lives up to its name when blanketed in fields of bright orange poppies! A 'lil reminder of spring & new beginnings, whether you call California home or you're just visiting to take in its beauty! 
DETAILS
Small and dainty charm which is about 1" tall

Gold and Silver Plated Metal Charm

18" Sterling Silver/Gold Plated Sterling Silver Chain
GIFTING
You can include a Gift Note when you Add to Cart just don't forget to say who it's from! =) Each piece is packaged in a Jewelry Box. Invoices are not included in packages.