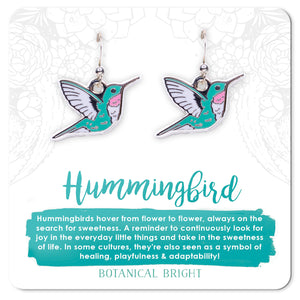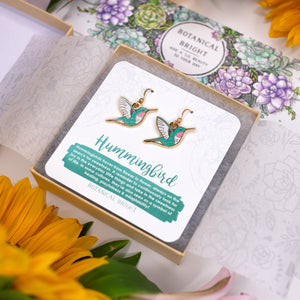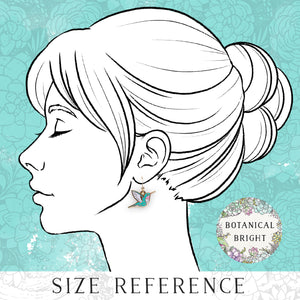 Hummingbirds hover from flower to flower, always on the search for sweetness. A reminder to continuously look for joy in the everyday little things and take in the sweetness of life.
In some cultures, they're also seen as a symbol of healing, playfulness & adaptability!
DETAILS
Small and dainty charms which are about 1" wide

Gold and Silver Plated Metal Charm

Sterling Silver or Gold-Filled Earwires 
GIFTING
You can include a Gift Note when you Add to Cart just don't forget to say who it's from! =) Each piece is packaged in a Jewelry Box. Invoices are not included in packages.